Special OFFER! Get %50 OFF TODAY!
This offer will disappear anytime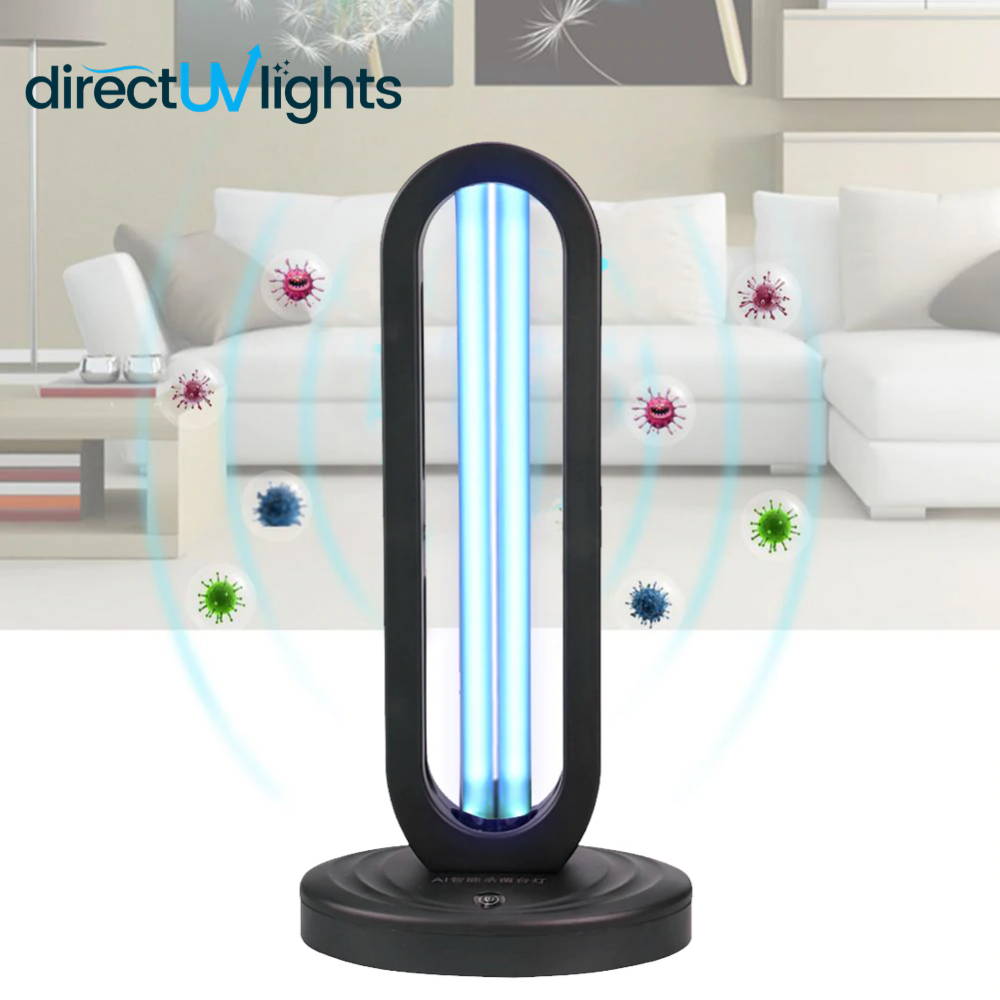 99% of our users noticed a significant improvement in cleanliness within 1 week of using our UV Sterilizer.
STERIL™ -The Portable UV Sanitizer for a Cleaner and Safer Home!
Remove bacterias, viruses and other microorganisms using UV light and get your home safe.

Flu and other virus caused infections will be less frequent, fewer hospital bills and medications

Unique mechanism penetrates all the hidden areas in your home, especially places where microorganisms hide

Rechargeable and Portable, you can carry it and use it in different rooms and also your car

COVID-19: We are shipping fast to keep up with the demand.Order fast before we sell out!
UVC Light Has Been Shown To Be Effective Against Denaturing and Killing 99.9% of Germs/Bacteria/Viruses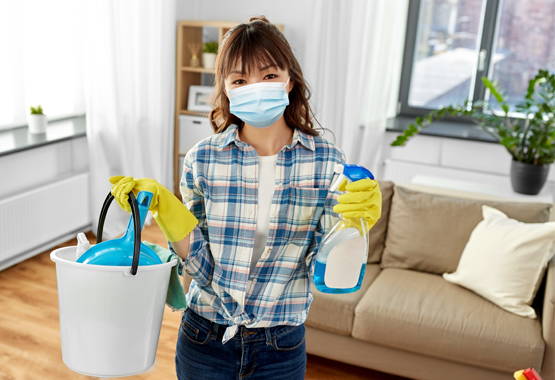 Nasty germs don't just live in public spaces.
Actually, you are more likely to catch flu from innocent things in your home like your Smartphone or Keyboard than you are by visiting a public restroom.
Knowing this, a lot of people are rushing into stocking up on household cleaners and using them religiously to avoid sickness and infections.
It seems logical, isn't it? Well, kind of…
Here's the catch, are we ever sure that these "disinfectant" cleaners are risk-free?
To try and answer this, we analyzed 10 popular household cleaners ranging from toilet cleaners to dish soap to see what harmful ingredients they contain and what risks they might represent to our health and the results were astonishing. 100% of them contained either carcinogenic compounds, hormones disruptors or respiratory irritants.
Exactly… Not the kind of things you want in your close environment...

So is there a safer and more effective way to keep your home clean, and virus free without using harsh cleaners and only using natural solutions?
Yes, there is and this way is called "STERIL". We believe that our device is a safer and more effective alternative to using household cleaners.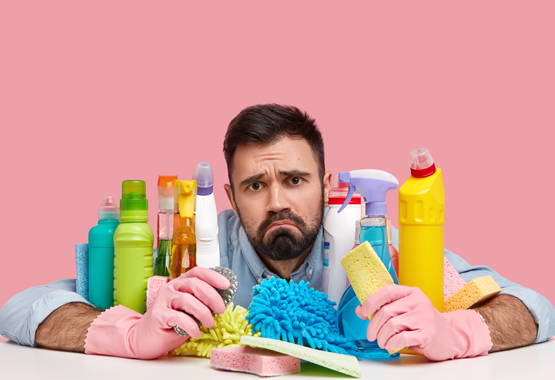 A better, and safe way to clean your home
STERIL uses Ultra Violet light (UV-C in particular) and Ozone molecules, two things that are naturally present in nature to eradicate all pathogens, germs, and viruses that can cause sickness to you and to the ones you care about.
This is what the CDC says about the technology: "The entire UV spectrum can kill or inactivate many microorganisms, but UVC energy provides the most germicidal effect, with 265 nm being the optimum wavelength."
Therefore, by using STERIL you will be able to eliminate viruses, bacteria, and pathogens you didn't even know were there and thus reduce the chance of you or any of your family members getting sick.

Suitable for 100-250sqft - The 38W bulb in STERIL can easily sterilize a whole 250sqft room like a bedroom, living room or a kitchen within 15 minutes. That way, you can protect yourself and your family without worrying about other side effects. Total peace of mind!

Ozone production - Germicidal light produces ozone during disinfection which makes it possible to disinfect the areas where ultraviolet light cannot reach. You just operate the device, set the timer and have peace of mind knowing that every single corner of your room has been disinfected.

Can be used on any household item - Say spoons, dishes, telephone handles, toilets or any personal item. As we said, it's 100% chemical free and safe if used correctly.

Portable Design - Saves you space and allow you to sterilize any room or any area you want.
Internal timer with Auto-Off function - The internal timing feature will stop the device as soon as optimal disinfection time has elapsed. This means that you can set the device and wait in another room while having all the tranquility you need.

FREQUENTLY ASKED QUESTIONS
Will this protect me from viruses?
Just like how masks and hand sanitizer do NOT guarantee you will contract viruses, our STERIL™ -The Portable UV Sanitizer functions in the same respect. Using our UV Sterilizer does not guarantee you will not contract viruses, however it is a preventative measure that will significantly decrease your chances of contracting viruses. UVC-Light has been proven to be able to destroy viruses, and the effectiveness of it depends entirely on the user.

Do you offer refunds/returns?
Absolutely! We offer a 30-day money back guaranteed refund policy! If you do not see an improvement in the cleanliness of your items or home, send the product back for a full refund!

Is this device safe to use?
YES! However, PRECAUTION: Do NOT shine the UV light onto your skin or anywhere on your body. Doing so may result in skin damage.

Yes! We 100% stand by the quality of our product and thus offer a free 1-year warranty with your purchase.

Can I place a bulk order?
Yes! Please contact us at sales@directUVlights.com for bulk orders.

What about shipping and delivery?
Our fulfillment partner fulfills orders within 1-3 business days (Mon-Fri), a timeline which does not include Weekends or Holidays. Please remember that the delivery of your order is the responsibility of the shipping carrier (USPS, Fedex, DHL). Estimated shipping time is 7-12 business days
Once a package leaves our fulfillment center, you will be emailed with your tracking number and can track your order at our website.

Choose Your Bundle & Save!

See Our Clean & Happy Customers!

Due to the latest evolutions of COVID-19 in the world, we decided to offer a whopping %50 discount to new customers and FREE Shipping. This is the least we can do to help during this crisis.This offer will disappear anytime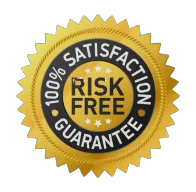 NO RISK MONEY BACK GUARANTEE!
We stand by the quality of our product and are confident that you will be able to cleanse your belongings of germs, viruses, and bacteria. That's why we offer a 30-Day Money Back Guarantee on all purchases. If you're not happy with our UV Sterilizer Lamp, send it back for a full refund, no questions asked!